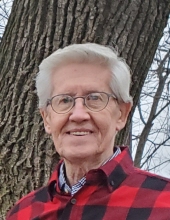 Obituary for Charles M. Shaw
Sparta resident, Charles Shaw, passed away on December 30th, 2020, while battling cancer. He passed on with his family by his side. He was born in 1946 to Arthur Shaw and Sarah (LaRock). He was a graduate of Sparta High School and immediately enlisted into the Navy, serving his country during the Vietnam War.

He is deeply missed by his five daughters, Dawnetta, Nikki (Marty), Jolie (Jerry), Kari and Kristel, whom he shared with former spouse Barbara Gray. In addition, he was blessed with 11 grandchildren: Brandon, Alesha (Jesse), Mylee (Marcus), Lexi (Chris), Maleea (Chase), Kailey, Juliana, Jackson, Jacob, Levi & Isaac; and further blessed with 3 great grandchildren: Evlyn, Zayden & Wesley.

He is also survived by four siblings: Victoria (John), Linda, Kenneth & Randy (Rose) and countless nieces and nephews he was proud of. He was preceded in death by his parents Art and Sarah Shaw, brothers Dennis & David and sisters Sandra & Debra, one sister-in-law Judy and one nephew Eric.

He was proud of his Scottish heritage and enjoyed tracing his genealogy. He was also an avid reader & stickler for good grammar. He enjoyed fishing, hunting, pool and karaoke.

Thank you to Fast Corp for bringing him back on board after he retired. He enjoyed mentoring others and spoke often of his co-workers. Additional thanks to Greg & Sandy Kayala, Randy & Rose Shaw & Brad LaRock for looking out for him and assisting him when needed. Thank you to Zacherl Funeral Home for your compassionate service.

Our father wished for a celebration of life on his behalf, to be held at a later date.


Events
Event Information
Celebration of life to be held at a later date. Cremation has taken place.