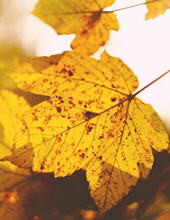 Obituary for Christine F. Voeltner
Christine F. (Lecher) Voeltner of Grand Marsh, WI passed away September 6th, 2019 at Agnesian Hospice Home of Hope in Fond du Lac, WI. She was born in Milwaukee, WI on January 8th, 1947 to Frank and Shirley (Cobb) Lecher.  She married Fred Voeltner on August 1st, 1997.

Christine will be dearly missed by her husband Fred, daughter Wanda (David) Weiss, son Frank (Jeanie) Cumming; stepson Fred Voeltner Jr.; grandchildren Anthony K., Charles L., Brian L., Sarah C., Nichole W., Justin C.; great grandchildren Zachary, Mackenzie, Matthew, Brantley, Nico, Wyllow; sisters Carol (Andy), Corrie, Carla (Chuck), brother Frank (Clint); estranged daughter Julie Hahn and estranged stepson William Voeltner as well as other relatives and many friends.

She is preceded in death by her parents and previous husband Johnny Cumming.

Services will be held at a later date.
Events
Event Information
Services will be set for a future date to be determined.